WHAT IS CHEMICAL ENGINEERING?
"If you do not wash, use deodorant, shave or wear makeup, eat, feed your pets, wear shoes, drive a car, play CDs, go on holiday, stay at home, sleep on a mattress, take pills, brush your teeth or wear false ones, go to the movies, watch television, listen to the radio, buy books or read newspapers, then chemical engineering does not affect your life."
Institute of Chemical Engineering, United Kingdom
The role of a chemical engineer
What does a chemical engineer do?
Chemical engineering is in fact process engineering.
A chemical engineer works in the field, in an industrial environment. He or she designs, develops and improves equipment and processes that transform raw material into useful goods. The process engineer can work in a wide variety of fields, such as the environment, agri-food, the energy sector, biotechnology, material development and ore processing.

Sustainable development is at the heart of chemical engineering. Whether it be by analyzing the ecological impacts of various products or services, finding new ways to use and recycle materials and waste, optimizing processes to make them more energy efficient or cleaner, producing new types of energy or improving existing ones, chemical engineering can help create a circular economy and find solutions to reduce environmental impacts.
Chemisty or chemical engineering?
What's the difference between chemistry and chemical engineering?
ChiMISTRY
Small scale (from the molecule to cm3)
Lab work
Controlled conditions
CHIMICAL ENGINEERING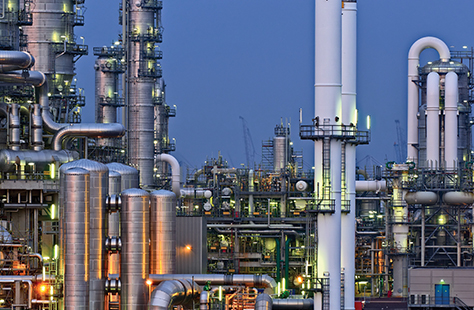 Large scale (cm3 to more than a 100,000 m3)
Working in different environments
Industrial conditions
Industries and Types of Jobs
Studies in chemical engineering allow you to work in many different industries. It's one of the engineering courses that opens the most doors.
INDUSTRIES
Here are some of the areas in which a chemical engineer might work:
Environment, recycling, waste treatment
Energy efficiency, new forms of energy
Pharmaceuticals and biotechnology
Polymer-based materials for the automotive, aviation or aerospace industries
Agri-food, cosmetics
Mineral processing and pyrometallurgy
Etc.
Type of jobs
Here are some examples of chemical engineering jobs:
Composting process analyst for a municipality
Chief engineer for a pharmaceutical company
Food processing engineer
Director of research and development for a water purification company
Forensic engineer (disaster investigation and insurance claims management advice)
Director of a chemical production plant
Consulting engineer to improve a solvent manufacturing process
Founder of a company that creates new forms of biodegradable plastic
Researcher at the Natural Sciences and Engineering Research Council of Canada
Validation engineer at a consulting engineering firm
Chemical Engineering at Polytechnique Montréal
Professors that are recognized both for their research and teaching, locally, nationally and internationally.
Comprehensive projects every year, which help students put into practice the theoretical knowledge they've acquired.
A curriculum based on the principles of sustainable development that builds strong process engineering skills.
A diverse pedagogy putting students at the centre of their learning and promoting their involvement.
A dynamic and rewarding student life.
The Job Market
Studying chemical engineering offers you promising job prospects.
Placement rate of chemical engineering graduates after one year on the job market, in 2016-17: 100% *
Average basic salary of a chemical engineer: $104,009 **
* According to a survey from the Polytechnique Montréal Internship and Employment Service, with a response rate of 87.9% (2017)
** Report on remuneration of engineering professionals in Quebec 2018, by Genium 360.
Did you know that, according to RBC, chemical engineering ranks second in the list of top 10 undergraduate diplomas in Canada?