A balanced membership with representatives from the professoral corps, the student community, and the business world, guide Polytechnique Montréal with their expertise, ethical standards, and integrity. Polytechnique's Board of Directors helps guide the university in terms of its strategic orientation, institutional development, and good governance.
Contact Us!
Phone: 514 340-5265
Fax: 514 340-5869
Email: presidence@polymtl.ca
MEMBERS
Pierre Lassonde, Eng., C.M., G.O.Q.
Chair of the Board of Directors from March 2020 to March 2025 (first term)
ENVISAGED CONTRIBUTION
Through my position as Chair of Polytechnique Montréal's Board of Directors, I seek to give back to others. From my perspective, there is simply nothing better than being able to assist my alma mater engineering university to equip the next generation for their roles as knowledge and wealth creators - all while being able to share my entrepreneurial passion.
In Polytechnique's classrooms I received an exceptional engineering education, which beyond a doubt has helped me to achieve all that I have today. I am thrilled to be able to use my abilities as an administrator and entrepreneur to benefit Polytechnique until 2023 – the institution's 150th anniversary, when we aspire to its being ranked among the 50 top engineering education establishments in the world, thanks to its ability to recruit and foster entrepreneurial talents.
BIOGRAPHY
After completing a Bachelor of Arts at the Université de Montréal in 1967, Pierre Lassonde became a student at Polytechnique, graduating as an Electrical Engineer in 1971. Lassonde also has a Masters of Business Administration from the University of Utah, which he completed in 1984.
In 1980, Pierre Lassonde began a ten-year period presiding over the gold division of Beutel, Goodman & Company, directing its highly successful gold investment fund. He co-founded Franco-Nevada Mining Corporation in 1982 - the first publicly traded gold royalty company. In 2002, Franco-Nevada was acquired by Newmont Mining Corp., the world's largest gold producer at the time. Lassonde was Newmont's President from 2002 to 2007 and its Vice-Chair in 2007. In 2008, Lassonde led a group of investors and former executives who returned Franco-Nevada to the public market; he also became its Chairman. Franco-Nevada's US$1.2B IPO was the largest mining company Initial Public Offering ever posted on the Toronto Stock Exchange. The company's success story continues today, with a market capitalization over $25B US.
A passion for entrepreneurship that began with Franco-Nevada quickly led Lassonde to other thrilling opportunities with investors in 1993, with start-up Metallica Resources (known today as New Gold). The company was responsible for the discovery of the world class El Morro deposit in Chile and the Cerro San Pedro deposit in Mexico. In 1995, Lassonde provided financial backing to spouse Claudette MacKay-Lassonde for the start-up of Enghouse Systems, a software provider for telecommunications companies. Today, this globally-recognized company has a market capitalization of nearly $3 billion.
Lassonde is an active and engaged philanthropist in both Canada and the United States in the fields of Education, the Arts, and his community. His donations total over $100M and have founded iconic programs such as the Lassonde Entrepreneur Institute and Studios at the University of Utah in Salt Lake City, the Lassonde School of Engineering at York University in Toronto, the Lassonde Mining Engineering program at the University of Toronto, and countless scholarships in various universities across Canada.
In 2002, Lassonde and late spouse Claudette MacKay-Lassonde made an $8M donation to their shared alma mater, Polytechnique Montréal. These funds provided the financial basis for the Pierre-Lassonde and Claudette-MacKay-Lassonde Buildings, inaugurated in 2005, and which notably are Canada's first-ever LEED Certified Gold university buildings.
Lassonde served on the board of the Denver Opera Company from 2003 to 2008, and is a Past President of the Board of Musée national des beaux-arts du Québec (2005 to December 2016) – in which capacity he led a $110 Million fund raising campaign for the creation of a new pavilion dedicated entirely to Canadian Art. Pierre Lassonde is also the Canada Council for the Arts President of the Board.
Pierre Lassonde has been awarded honorary engineering degrees from the Universities of Toronto, Ryerson, and Montréal (upon Polytechnique's recommendation), as well as honorary doctorates in business administration from the University of Utah; honorary doctorates in law from York and Western Universities (Canada); and an honorary doctorate in science from Concordia University.
In terms of industry honours, Lassonde has merited numerous prizes and distinctions, notably the Engineering Medal, Entrepreneurship - Professional Engineers of Ontario (1999), and has been inducted into the University of Utah David Eccles School of Business Hall of Fame (2001). He has also been awarded the Prix Mérite de l'Association des diplômés de Polytechnique (2002), and earned Québec City's Ordre des mécènes (2008). He was inducted into the Canadian Mining Hall of Fame (2013), won the Award of Outstanding Achievement, Philanthropy - Canadian Museums Association (2017), and in 2018, he was awarded Journal Les Affaires' Prix PDG de l'année, in the "haut dirigeant socialement engagé" category (Les Affaires magazine's CEO of the Year Award, socially engaged leader category).  
Pierre Lassonde was made a member of the Order of Canada in 2002, and was made a Grand Officier de l'Ordre national du Québec in 2019.
Maud Cohen, Eng., FEC, MBA, ASC
President, General Directorate
Member of the Board from September 2022 to August 2026 (1st term)
ENVISAGED CONTRIBUTION
I am embarking on my first term as President with the desire to use my experience and skills to serve Polytechnique in its continued quest for excellence in teaching and research. 
More than ever in the coming years, the spotlight will be on the work of scientists and engineers. I am convinced that through dialogue, openness and a proactive approach involving all stakeholders, we can confront the greatest challenges we face with the goal of providing the tangible solutions our communities need, particularly as we undertake the socio-ecological transition that is so essential.
 
BIOGRAPHY
With a solid background in organizational management and business, Maud Cohen is taking the helm of Polytechnique Montréal with enthusiasm and determination, becoming the first woman to head the institution since its creation in 1873.
An accomplished manager who is highly valued and respected by her teams and stakeholders, Ms. Cohen brings strategic leadership with accents on innovation, agility, individual development and continuous improvement.
Ms. Cohen holds a bachelor's degree in industrial engineering from Polytechnique Montréal (1996), an MBA from HEC Montréal (2004) and a designation as a certified corporate administrator from the Collège des administrateurs de sociétés of Université Laval (2012). She has a brilliant track record in ethics and the sound management of organizations with key missions in our society.
From 2014 to 2022, Ms. Cohen was President and CEO of the Fondation CHU Sainte-Justine. In this role, she oversaw the continued growth of the Foundation, enabling it to engage the community and support the Sainte-Justine university hospital in its pursuit of excellence and its commitment to providing children and mothers with one of the highest levels of health care in the world, now and in the future. Prior to this, from 2009 to 2012, she served three consecutive terms as President of the Ordre des ingénieurs du Québec, making her the third woman to hold this position since the organization was founded in 1920.
Her career also spans the globe. She led major projects in Europe and the United States as a project manager for Walsh Automation Inc. and Walsh Europe Limited. She was also a Director at CGI Group from 2008 to 2011, as well as for Invensys Systems Canada from 2001 to 2007.
At the same time, she has sat on various boards of directors for the past several years. Loto-Québec, Gestion FÉRIQUE and Aéroports de Montréal are among the organizations that have benefited from her expertise. Between 2021 and 2022, she put her experience in scientific governance to use as Chair of the committee of independent experts on the architectural and urban integration of the REM de l'Est.
In 2010 and 2018, Ms. Cohen was named one of Entreprendre magazine's "100 Women Leaders of the Future." In 2012, she was named a Fellow of Engineers Canada (FEC) for her commitment to the engineering profession. Also, in 2011, she received the jury's special award in the category of executive, manager or professional in private enterprise from the Réseau des femmes d'affaires du Québec.
Michel DAGENAIS, ENG, PH.D.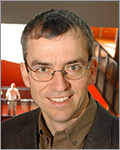 Full professor, Department of Computer and Software Engineering
Member of the Board from June 2020 to May 2024 (2nd term)
​​​
ENVISAGED CONTRIBUTION
Throughout my career I have been involved in numerous committees at Polytechnique Montreal that have addresssed many aspects of academia, whether in terms of programs and curricula, supporting IT and library services, or, more recently, contributing to the establishment of the Fab Lab. I am also personally invested in Polytechnique Montreal, given that my three children have completed their Bachelor's degrees in engineering in three different departments, all while taking part in various student committees, technical societies, exchange programs and international co-ops.
My primary objective as part of the Board of Directors is to ensure educational and training excellence offered by Polytechnique Montreal at all levels, while continuing to ensure that it is achieved in a context where students can access stimulating and hands-on experiences, via physical and online resources, realistic projects and easily accessible prototyping facilities.
BIOGRAPHY
Dagenais is Full Professor in the Department of Computer and Software Engineering at Polytechnique Montreal, which he joined in 1987; he was Department Head from 2004 to 2010. He holds a B.Eng. (1983) in Electrical Engineering from Polytechnique Montreal and a Ph.D. (1987) in Electrical Engineering from McGill University.
His teaching and research activities focus on multi-core distributed systems, more specifically the development of free and open source software to analyze parallel distributed application performance (for example, cloud computing). Dagenais' research projects collaborate closely with industry, ensuring that students develop highly sought-after expertise as they tackle today's engineering questions.
Daniel JUTRAS
Rector – Université de Montréal
Biography
Graduate in law from Université de Montréal and Harvard University, Daniel Jutras taught at the McGill Faculty of Law from 1985 to 2020, where he held the Wainwright Chair in Civil Law for ten years. From 2009 to 2016, he served as dean of the McGill Faculty of Law, successfully carrying out a major reform of its teaching programs and completing a campaign that raised over $35 million. Specialist in civil and comparative law, Daniel Jutras has devoted his research work to judicial institutions and dispute resolution issues, from a comparative and pluralistic perspective. He was director of the Institute of Comparative Law at McGill University from 1998 to 2002.
From 2002 to 2004, Professor Jutras was on leave from the Faculty of Law to serve as executive legal officer for the Chief Justice at the Supreme Court of Canada, the Right Honourable Beverley McLachlin. He has appeared before the Supreme Court on two occasions at the invitation of the Court. He sat on the Independent Advisory Board for Senate Appointments from 2016 to 2018 and acted as an ethics consultant to the Canadian Judicial Council.
With his recognized expertise in academic governance, Professor Jutras has served on a number of independent audit committees for top-ranked institutions such as Harvard University, HEC Paris and, in Canada, the faculties of law at the University of Toronto, Dalhousie University and Queen's University.
Recently, in recognition of his contributions to university life, Canadian political life and innovation in teaching, he was named an Officer of the Order of Canada. As a professor at McGill, Daniel Jutras received an award for excellence in teaching. The Barreau du Québec awarded him its Advocatus emeritus distinction in 2014 and its Mérite award in 2016. He was also awarded a Queen Elizabeth II Diamond Jubilee Medal in 2013.
Mandate
The Rector is the chief executive officer of the University. He is responsible for executing the decisions of academic bodies and acting as a liaison between them. He presides over the Executive Committee and the University Assembly and signs the diplomas conferred to the students, along with the Secretary General. The Rector provides the link between the University, affiliated institutions and other partners. He is Université de Montréal's representative in its external relations.
Sébastien LE DIGABEL, ENG. M.SC., PH.D.
Full professor, Department of Mathematics and Industrial Engineering
Member of the Board from September 2021 to August 2025 (2nd term)
ENVISAGED contribution
I have been part of Polytechnique since 1999, initially as a student and then as a professor as of 2011. As a younger professor I bring a unique perspective because I have first-hand experience of the issues and difficulties faced by my colleagues in the early stages of their careers. I'm eager to participate in discussions concerning Polytechnique's future, and am delighted for this opportunity to work with people from varied backgrounds.
My vision of Polytechnique Montréal is first and foremost that it is an international, innovative, research institution. I endeavour to contribute to the maintenance of this status via increased interaction with industry, openness to the world, and the employment of highly qualified teaching personnel.
Polytechnique trains top-tier engineers, and as such, I feel that all Polytechnique graduate should have strong overall scientific culture as well as interdisciplinary skills that enable them to adapt to any situation. We live and work in an era of big data and artificial intelligence, where science is a necessity and asset. As a mathematics professor, I believe in the pertinence of my subject, which is also the basis of every engineering stream.
BIOGRAPHy
Le Digabel is an Full Professor of Mathematics within the Department of Mathematics and Industrial Engineering, and is a member-in-good-standing of the GERAD research center. He earned a Ph.D. in Applied Mathematics from Polytechnique Montréal in 2008, and worked as a Postdoctoral Fellow at the IBM Watson Research Center and the University of Chicago in 2010 and 2011. He also holds a MScA in Electrical Engineering (Polytechnique, 2002) and a B.Eng in Computer Science (ISIMA, Clermont-Ferrand, 1999).

Le Digabel's research interests include the analysis and development of optimization agorithms for blackbozes, and the design of related software. He is one of the creators of NOMAD software, a free software suit used both in industry and in academia, that optimizes blackboxes (available at: www.gerad.ca/nomad).

At Polytechnique, Sébastien Le Digabel also leads the fraud examination committee.
Jean-François LÉVESQUE, Eng.
Representative - Association des diplômés de Polytechnique
Societies Administrator
Member of the Board from September 2019 to September 2023 (1st term)
ENVISAGED CONTRIBUTION
My relationship with Polytechnique began in 2002 as a student, and has been on-going ever since. I became a graduate, a donor, and am now a member of the Board of Directors. I'm proud to be one of Polytechnique's alma mater, and I hope that each student shares this sense of pride. The topics that are of particular interest to me are entrepreneurship, and involvement in student groups and technical societies. I believe Polytechnique can train the engineers of tomorrow with the skills it takes to make a positive impact on our society.
BIOGRAPHY
Jean-François Lévesque began his studies at Polytechnique in Autumn 2002, as a Software Engineer specializing in telecommunications. Throughout his time as a student, he was heavily involved in various student communities, including the executive of the Association étudiante de Polytechnique (AEP) as well as with the Coopoly student cooperative. In 2005 he won the AEP's Prix d'Impliqué de l'année award, and the Leadership Award, given by the Canadian Federation of Engineering Students. Lévesque graduated in 2006 with the distinction of President's Honor Roll, and the Profil de Vinci.
After several months as a freelance software consultant, in 2007 he co-founded Fibrenoire with fellow Polytechnique graduates. Fibrenoire specialises in fibre optic connectivity services exclusively for companies, and Lévesque was at the helm as Director of Technological Development and Vice President Technology. From 2013 to 2014 Fibrenoire saw solid growth, and made four acquisitions. In 2016 the company was purchased by Vidéotron; Lévesque remained with Fibrenoire until summer 2017.
In order to support and encourage entrepreneurship,  Lévesque and two of his colleagues made a major donation to Polytechnique after Fibrenoire's sale. Lévesque has maintained his involvement with Polytechnique's Board of Directors and the Fondation et Alumni de Polytechnique Montréal, following this donation.
Since 2018, Lévesque has been the president and founder of start-up company Obkio, which offers computer monitoring and diagnostics solutions for IT teams.
Most recently, in 2019 he received the Hommage Émergence award from the Ordre des ingénieurs du Québec, an honor celebrating personal, professional, and community successes.
Michèle PRÉVOST, B.SC., M.SC.A., PH.D.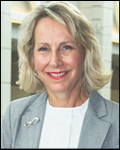 Full Professor from the Department of Civil, Geological and Mining Engineering.
Member of the Board from May 2023 to May 2027 (2nd term)
Envisaged contribution
I wish to contribute to the evolution of Polytechnique Montréal in order to face the challenges and opportunities of diversity, management issues and responding to societal expectations, both in terms of training and research. I also wish to bring my industrial and academic professional experience to the Board of Directors to help Polytechnique provide concrete solutions to the urgent challenges of the climate crisis.
Biography
Michèle Prévost is full Professor from the Department of Civil, Geological and Mining Engineering.
Professor Prévost has over thirty years of experience in research and technology development in the fields of drinking water treatment and distribution. A McGill University graduate who studied renewable resources, she also holds a Master's of Civil Engineering as well as a PhD in Environmental Engineering from Polytechnique Montréal. Michèle Prévost began her teaching career at Polytechnique in 1992 as an Assistant Professor. She then rose to the rank of Associate Professor in 1995, and moved to Full Professor in 1999.
Since 1992, Professor Prévost has held the NSERC (Natural Sciences and Engineering Research Council of Canada) Industrial Chair in Drinking Water at the Department of Civil, Geological and Mining Engineering, a department whose work address the protection of drinking water sources, innovative treatment processes and water quality in the distribution networks.
In 2003, Professor Prévost founded the Center for Research, Development and Validation of Technologies and Processes in Water Treatment (CREDEAU), whose research themes comprise the entire water cycle and include drinking water treatment, water collection and distribution network hydraulics and management, wastewater treatment, as well as sludge and odour management.
Professor Prévost is one of 52 new Fellows elected by their peers to the Canadian Academy of Engineering (CAG), which brings together some of Canada's most experienced engineers who have demonstrated their dedication to the application of the principles of science and engineering for the benefit of the country and its industries.
Michèle Prévost is a recognized world expert in drinking water from source to tap. As an Industrial Chair in Drinking Water, Professor Prévost has contributed exceptionally to this discipline finding innovative solutions to treat and and distribute drinking water and providing evidence for the development of effective water quality standards," states the Canadian Academy of Engineering.
Hélène SÉGUINOTTE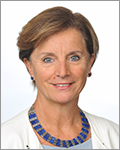 Member of the Board, of Directors January 2020 to January 2024 (second term)
ENVISAGED contribution
My insight and experience as an international executive in various multicultural contexts, my responsibilities as a CEO, and my participation on various corporate boards enable me to offer Polytechnique valuable insight into the needs and expectations of the business world with regards to identifying the right kind of expertise required to meet the many complex challenges we face globally.
My interactions with other Board members provides me with a better understanding of, and a different perspective on, the issues and conditions contingent for the success of the ecosystem that is Polytechnique. By combining Polytechnique's  assets and strengths, accomplishments can be celebrated, and broader, more diverse options and responses developed.
Biography
Hélène Séguinotte, ICD.D., is a certified Corporate Director. She serves on Boards such as « Polytechnique Montréal », SMEs from the Quebec Aerospace cluster as well as charity organizations promoting education and mentoring of young people in Canada and abroad.
For several years, Hélène has been deeply involved in promoting leadership and preparing young women to take over managing and executive positions.
Up to 2017, Hélène Séguinotte was President and CEO of Morpho Canada Inc. (Idemia), a subsidiary of Safran Identity and Security, a high-tech company leader on the market of biometric safety solutions.
Before joining Morpho in 2011, Hélène was appointed to Canada in 2002 to found and manage Turbomeca Canada, Inc. (Safran Helicopter Engines Canada), a subsidiary of Turbomeca S.A. (Safran Helicopter Engines). She previously was Commercial Director of MTU Turbomeca Rolls-Royce GmbH, a European joint-venture based in Munich (Germany). Altogether, Helene has spent 27 years of her professional career serving the Aerospace, Defence and Security Industry.
She holds a Certificate of Corporate Director delivered by the Institute of Corporate Directors in Toronto (2015) as well as 2 Masters Degrees in Management and Marketing from France (1981) and the USA (1983).
Denis TREMBLAY, Eng.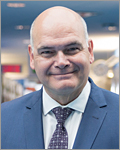 Member of the Board from January 2019 to January 2023 (1st term)
VISION OF HIS CONTRIBUTION
In collaboration with the administration, actively participate in the sound governance of a world-class educational institution that contributes to the international reputation of Quebec engineering. Polytechnique must help build a strong and diverse new generation of engineers, open to the world and able to find innovative solutions in an increasingly complex environment.
BIOGRPAHY
Executive Manager and Board Member on private and publicly traded companies
Mr Tremblay has over 30 years of engineering and management experience. In 2015, he founded his own consulting firm, DT Strategic Advisors in Energy inc., to offer specialized services that include the development of, and implementation support for, strategic plans for various enterprises and organizations. Mr Tremblay also acts as board member of private and public corporations. As an example, as a board member, he was directly involved in the privatization of NAPEC inc, a publicly traded company, which has been acquired on February 2018 by Oaktree capital, for 320 M$.
From 2010 to 2014, Mr Tremblay was Principal Vice-President at Tetra Tech (NASDAQ:TTEK, 14,000 employees) for Canada, following the 2009 acquisition of BPR Énergie, of which he was CEO. During this period, he was in charge of the development strategies of all Tetra Tech divisions operating in the Province of Quebec, and of developing the energy sector in Canada and abroad. He was also a member of the firm's Ethics Committee.
Mr Tremblay began his engineering career with the Énergie électrique Division of Alcan (now Rio Tinto Alcan), from 1981 to 1986. He then became a co-founder and shareholder of Cegertec, a consulting engineering firm in which he worked for over 20 years, from 1987 to 2007. Before taking the CEO position at BPR Énergie, in 2008 and 2009, he was a member of Hydro-Québec TransÉnergie's Management Committee, acting as Directeur de l'expertise et du soutien au transport d'énergie (Director, Power Transmission Expertise and Support).
After a bachelor's degree in electrical engineering at École Polytechnique de Montréal (1981), Mr Tremblay obtained a management certificate (1982) and a master's degree in project management (1985) from Université du Québec à Chicoutimi. He also completed the Executive Development Program of the Centre international de recherches et d'études en management (CIREM), a part of École des hautes études commerciales de Montréal (HEC) (2006). M. Tremblay is a Certified Board Member, having successfully completed the CAS (Collège des Administrateurs de Sociétés) program in 2016.
In addition to his professional activities, M. Tremblay is a long time board participant to the Electric Power Industry of Quebec Association, representing a cluster of 300 companies based in Quebec, including Hydro-Québec for the past century. He was also very actively involved for the past 8 years in the École Polytechnique Fondation, in different position including board president for 2 years.
Diane WILHELMY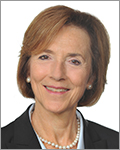 Corporate Director
Member of the Board from May 2018 to May 2022 (2nd term)
Vision of HER contribution
My primary motivation has been my pride in being associated with this great educational and research institution dedicated to playing a key role in the development of Québec. Polytechnique serves as a remarkable collective force for addressing the strategic challenges of our knowledge economy.
I would also like to help persuade more girls to choose careers in science, particularly engineering. A male/female balance in all of the school's programs would benefit society as a whole.
I intend to use my professional experience and the analytical expertise I have gained in a range of national and international matters.
I value the Board's atmosphere of openness and candour and the quality of our discussions. The diversity of the Board members and the way their profiles complement each other represent a comparative advantage and a great asset.
For example, the questions I ask as an external member and non-engineer may encourage those overseeing technical and specialized concerns to provide a less sector-specific and more institutional picture of these issues.
Biography
Diane Wilhelmy has made her career in Québec's senior public service. As Deputy Minister of Intergovernmental Affairs, she was involved in the constitutional negotiations that led to the Meek Lake and Charlottetown accords. She was also involved in the negotiations that enabled the Government of Québec to achieve a zero deficit in agreement with major community partners during a series of economic summits.
Ms. Wilhelmy served as Québec's Delegate General in New York from 1998 to 2002, and then as Deputy Minister for International Relations from 2002 to 2004. In addition to her career in government, she has held various management positions within Université du Québec and École nationale d'administration publique (ENAP).
Since her retirement as a senior bureaucrat in 2004, Ms. Wilhelmy has worked as a consultant in public administration and sat on the board of several public and private companies. She also teaches courses, speaks at conferences and is a member of the Réseau d'expertise en conseil stratégique associé at ENAP.