Maud Cohen, Eng., FEC, MBA, ASC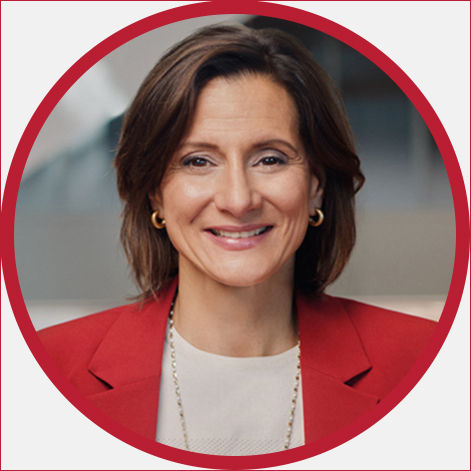 With a solid background in organizational management and business, Maud Cohen is taking the helm of Polytechnique Montréal with enthusiasm and determination, becoming the first woman to head the institution since its creation in 1873.
BIOGRAPHY
An accomplished manager who is highly valued and respected by her teams and stakeholders, Ms. Cohen brings strategic leadership with accents on innovation, agility, individual development and continuous improvement.
Ms. Cohen holds a bachelor's degree in industrial engineering from Polytechnique Montréal (1996), an MBA from HEC Montréal (2004) and a designation as a certified corporate administrator from the Collège des administrateurs de sociétés of Université Laval (2012). She has a brilliant track record in ethics and the sound management of organizations with key missions in our society.
From 2014 to 2022, Ms. Cohen was President and CEO of the Fondation CHU Sainte-Justine. In this role, she oversaw the continued growth of the Foundation, enabling it to engage the community and support the Sainte-Justine university hospital in its pursuit of excellence and its commitment to providing children and mothers with one of the highest levels of health care in the world, now and in the future. Prior to this, from 2009 to 2012, she served three consecutive terms as President of the Ordre des ingénieurs du Québec, making her the third woman to hold this position since the organization was founded in 1920.
Her career also spans the globe. She led major projects in Europe and the United States as a project manager for Walsh Automation Inc. and Walsh Europe Limited. She was also a Director at CGI Group from 2008 to 2011, as well as for Invensys Systems Canada from 2001 to 2007.
At the same time, she has sat on various boards of directors for the past several years. Loto-Québec, Gestion FÉRIQUE and Aéroports de Montréal are among the organizations that have benefited from her expertise. Between 2021 and 2022, she put her experience in scientific governance to use as Chair of the committee of independent experts on the architectural and urban integration of the REM de l'Est.
In 2010 and 2018, Ms. Cohen was named one of Entreprendre magazine's "100 Women Leaders of the Future." In 2012, she was named a Fellow of Engineers Canada (FEC) for her commitment to the engineering profession. Also, in 2011, she received the jury's special award in the category of executive, manager or professional in private enterprise from the Réseau des femmes d'affaires du Québec.