Latest news
Proceedings: most of the papers presented during the workshop are available as a Special Issue of the open-access journal Mechanical Sciences. Check them out and don't hesitate to submit your work to this promising new journal! Many thanks to J. L. Herder for organizing this.
Thank to all the UG2010 participants!
The official Picasa album of the workshop can be found HERE (thanks to Sébastien Krut and the people from Delft for the pictures)
Closing plenary comments can be found HERE. Thanks to all participants for their insightful comments and discussions.
Program of the workshop is available HERE
Call for videos: during the workshop we will project on a large screen videos of underactuated hands and related topics. These videos will also be included in the proceedings if received before August 1st (send an email to G.A.Kragten@tudelft.nl).
Equipment request: authors needing special equipment (power supplies, etc.) to demonstrate their prototype(s) are invited to contact Prof. Birglen (lionel.birglen@polymtl.ca) as soon as possible.
Posters: authors wishing to have their poster(s) included in the proceedings must send them to Gert Kragten (G.A.Kragten@tudelft.nl) before August 1st.
Invitation letters are available for the authors who need one. Request one by email to lionel.birglen@polymtl.ca
Co-authors wishing to register as participants must send an email to lionel.birglen@polymtl.ca
Keynote presentation announced (cf. below)
Copyright transfer form can be found here.
Workshop details section open (cf. below)
[5 April] Registration is closed. The maximal number of participants has been reached.
[22 March] Only 6 more people can register.
Only 9 more people can register for the workshop (use the link to the secured website). For security reasons we have an upper limit on the number of people we can accept to the workshop. Due to the number of papers submitted, only 9 more places are still available. Authors who submitted a paper (and thus are already conftool users) are automatically accepted.
Paper submission is closed. We wish to thank all the authors who submitted their contributions to the workshop. We are looking to a very promising and successful workshop. The review process is under way.
Paper submission through the secured website is available up to the 7 March 2010 5PM EST. The website will automatically shut down paper submission at this time.
MS Word template for paper submission: asme2e-ug2010.doc
LaTeX template for paper submission: UG2010_LaTeX_Template.zip
This template is based on the one provided for the ASME IDETC.
Note: when registering on the workshop secured website, please ignore the requested member # and the 0.00$ charge.
Forewords
Dear UG2010 Participants,
It is our great pleasure to welcome you at the first IFToMM/ASME International Workshop on Underactuated Grasping (UG2010). It is our aim that this workshop contributes to networking and inspiration for future research regarding underactuated grasping. Underactuation in grasping has quietly progressed from an anecdotical topic and is currently perhaps the most promising source of innovative design in robotic hands. Considering this recent growth of interest in the research community, it seemed to us the right time to organize this workshop in order to bring the people working on this technology together to share and expand our mutual knowledge.
We, as the organizing committee, are excited to see your enthusiasm and effort to contribute to this workshop. We are grateful to all the authors and the people who contributed to the organization of UG2010. Special thanks go to the members of the Scientific Committee who helped with the paper review process and to Prof. Clément Gosselin who accepted to prepare a plenary presentation. Their efforts and dedication are greatly appreciated.
We hope you will enjoy the interactive character of the workshop, and remember it as one of the highlights of 2010.

Lionel Birglen, conference chair
Gert A. Kragten, conference chair
Just L. Herder, program chair
Workshop Details
directions to come to the Universite of Montreal campus can be found here
directions to find Polytechnique on the campus: here.
further instructions including an annotated map of the main building are provided in the workshop program.
keynote presentation by Prof. Clément Gosselin confirmed:
UNDERACTUATION IN GRASPING: SUCCESSES AND CHALLENGES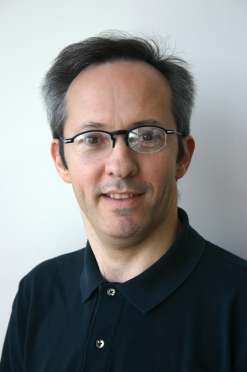 Keynote Presentation by Prof. Clément Gosselin
Abstract:
Developing versatile robotic hands has been considered a key milestone of robotics science for several decades. Numerous research initiatives addressed this difficult challenge and a large number of prototypes have been built. Among other approaches, underactuation has attracted significant attention and has led to several successful prototypes, including commercially available robotic hands. In the current state of technology, underactuation can perhaps be considered one of the most promising avenues for the development of effective and versatile robotic hands.
In this context, the objective of this presentation is two-fold. First, underactuation will be discussed as a fundamental paradigm and its application to grasping will be briefly reviewed. Examples of successful designs of underactuated hands will be cited and used to highlight the characteristics that make underactuated hands effective. Then, current trends and challenges will be analysed in order to provide insight into future research directions.
Short bio:
Clément Gosselin is the founding director of the Robotics Laboratory at Université Laval where he is holding a Tier 1 Canada Research Chair in Robotics and Mechatronics since 2001. His research interests include parallel mechanisms, robotic hands and human-robot cooperation. His work in these areas has been the subject of two books, several patents and numerous publications in international journals and conferences. He has supervised more than 80 graduate students and he has collaborated with many industrial partners including GM, CAE, MDA, IREQ and UKAEA. Among other distinctions, he received the ASME Mechanisms and Robotics Committee Award in 2008. He has been active in research on underactuated robotic hands for two decades.
Announcement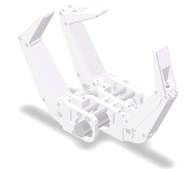 International Workshop on Underactuated Grasping
August 19, 2010
Montréal, Canada
Immediately after the ASME IDETC2010
About the workshop
The need for safe and simple grasping solutions is becoming increasingly urgent. Industrial mechanization is exploring unstructured environments such as food industry, and robotics are approaching humans such as in rehabilitation. This workshop intends to bring together the world leaders in safe and simple grasping technologies, in particular in underactuated grasping to discuss promising research directions and strategies to meet the upcoming challenges.
Interactive sessions and hardware demonstrations of grasping devices designed and developed by the attendees are going to make this workshop lively and in-depth.
Workshop objectives
Overview of the state of the art in the field of underactuated grasping
Share lessons learnt
Identify road blocks for the industrial application of underactuated robotic hands
Identify open issues in the theoretical framework and define new collaborative research questions
Call for papers
We solicit papers (4-8 pages) on the following categories:
Papers discussing lessons learnt from the analysis, synthesis and application of underactuated hands
Papers discussing new hypotheses, ideas or concepts for new research directions
Papers on grasp performance definition, calculation and measurement
Papers on modeling or simulation of underactuated grasping
Any other topic matching the objectives of this workshop
Instructions to send the papers (*.pdf) will be posted on the workshop website respecting the final submission dates, The ASME/ IDETC format will be used. All papers are subject to a thorough peer review process. Proceedings will be openly accessible after the workshop. The workshop is intended to be free of charge. Registration will however be mandatory.
Important Dates:
Oct 2009          Call for papers
Feb 2010         Submission of papers
Apr 2010          Decision on papers
May 2010         Submission of revised papers
June 2010        Submission of other material (posters, videos)
Aug 2010         Workshop
Workshop Organizers:
Lionel Birglen
École Polytechnique, Montréal
Lionel.Birglen@polymtl.ca
Gert A. Kragten
Delft University of Technology
G.A.Kragten@tudelft.nl
Scientific/ Program Committee:
Samuel Bouchard, Canada
Marco Ceccarelli, Italy
Richard Crowder, UK
Jian Dai, UK
Michael Goldfarb, USA
Clement Gosselin, Canada
Just Herder, The Netherlands
Shigeo Hirose, Japan
Sebastien Krut, France
Vijay Kumar, USA
Thierry Laliberté, Canada
Gabriele Vassura, Italy
Ian Walker, USA
Rich Walker, UK
Wen-zeng Zhang, China
Matteo Zoppi, Italy