My Sandra Ly takes first prize in the APIBQ student competition for her third-year supervised project
July 3, 2012
- Source :
NEWS
My Sandra Ly, a third-year biomedical engineering student, won first prize in the APIBQ (Association des physiciens et ingénieurs biomédicaux du Québec) student competition for her supervised project. Titled "Réalisation d'une plateforme de contrôle reconfigurable pour la manipulation et la détection cellulaire" (Creation of a reconfigurable control platform for cell manipulation and detection), the project's goal was to develop a laboratory on an implantable chip equipped with an electronic circuit to allow it to function autonomously and carry out rapid medical diagnoses while allowing the patient to continue his or her activities.

For the second consecutive year, the APIBQ awarded four prizes to third-year students' projects. My Sandra Ly presented her work at the APIBQ's annual conference, which took place at the CSSS (health and social services centre) in Trois-Rivières on June 8.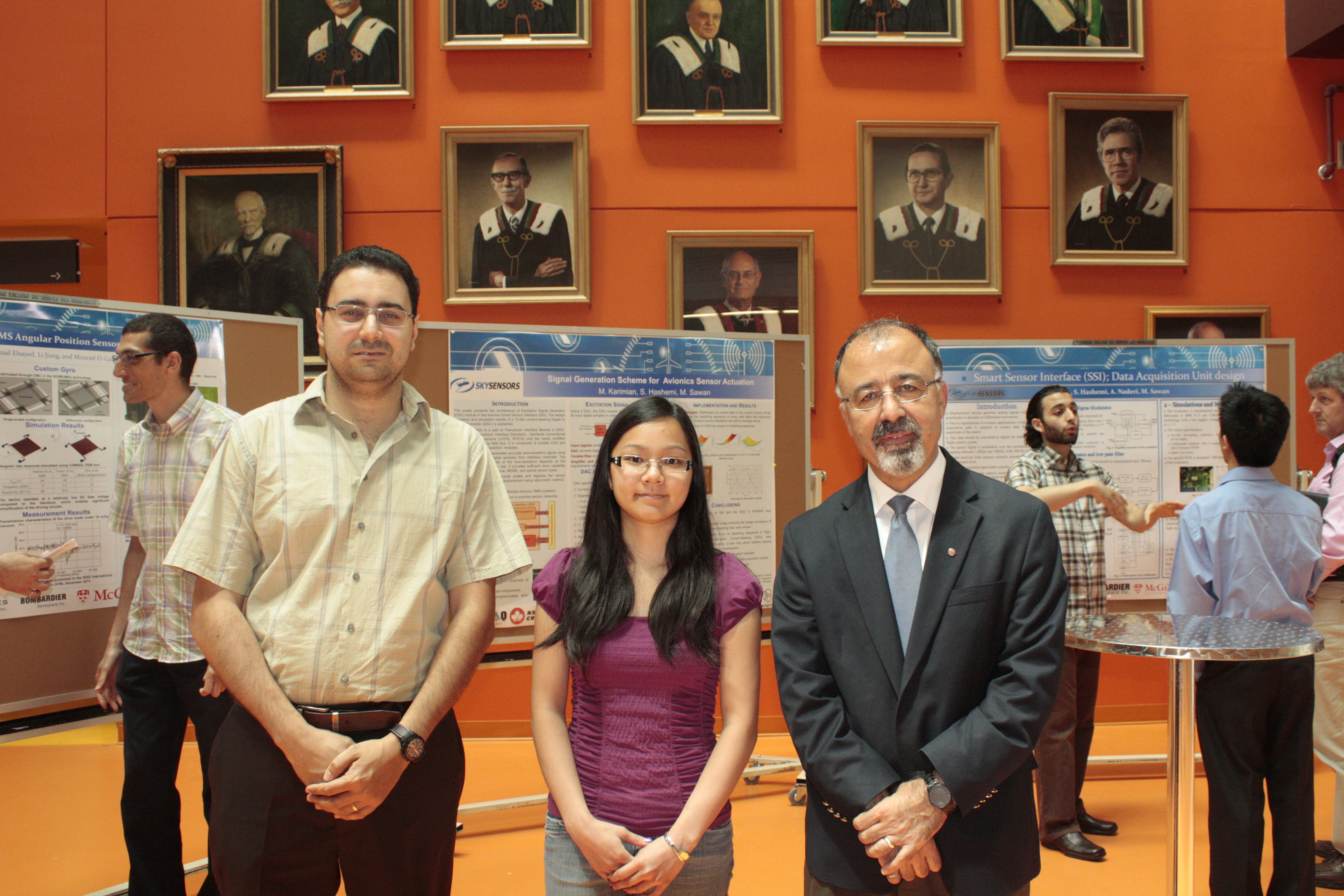 From left to right: Amine Miled, My Sandra Ly and Mohamad Sawan
Our heartiest congratulations!