GENERAL SYMPOSIA
G1. Extrusion and Coatings (S01)
Symposium Organizers
Jose Covas, University of Minho, Portugal
Krzysztof Wilczynski, Warsaw University of Technology, Poland
Bruno Vergnes, Mines ParisTech, France
G2. Films and Fibers (S02)
Symposium Organizers
Takeshi Kikutani, Tokyo Institute of Technology, Japan
Joao Maia, Case Western Reserve University, USA
Patrick Lee, University of Toronto, Canada
Luiz A Pessan, Federal University of Sao Carlos, Brazil
G3. Injection Molding and Micromolding (S03)
Symposium Organizers
Andrew Hrymak, University of Western Ontario, Canada
Ito Hiroshi, Yamagata University, Japan
Lih-Sheng Turng, University of Wisconsin-Madison, USA
G4. Polymer Blends and Compounds (S04)
Symposium Organizers
M. Cengiz Altan, University of Oklahoma, USA
Ica Manas-Zloczower, Case Western Reserve University, USA
Uttandaranam Sundararaj, University of Alberta, Canada
Altstädt Volker, University Bayreuth, Germany
G5. Modeling and Simulation (S05)
Symposium Organizers
T. Kajiwara, Kyushu University, Japan
Evan Mitsoulis, National Technical University of Athens, Greece
W. Yu, Shanghai Jiao Tong University, China
G6. Polymer Composites and Nanocomposites (S06)
Symposium Organizers
Hani Naguib, University of Toronto, Canada
Suprakas Sinha Ray, DST/CSIR Nanotechnology Innovation Center, South Africa
Chi Wang, National Cheng Kung University, Taiwan
Masayuki Yamaguchi, Japan Advanced Institute of Science and Technology, Japan
Petra Pötschke, Leibniz-Institut für Polymerforschung Dresden, Germany
G7. Polymer Foams (S07)
Symposium Organizers
Ernesto Di Maio, University of Naples, Italy
Reza Nofar, Istanbul Technical University, Turkey
Masahiro Ohshima, Kyoto University, Japan
Chul Park, University of Toronto, Canada
Shu-Kai Yeh, National Taiwan University of Science and Technology, Taiwan
G8. Rubber and Elastomers (S08)
Symposium Organizers
Sadhan C. Jana, University of Akron, USA
Phan Trung Nghia, Hanoi University of Science and Technology, Vietnam
Michel Huneault, École de Technologie Supérieure, Canada
G9. Thermoforming, Blow Molding and Rotomolding (S09)
Symposium Organizers
Antonio Greco, Università del Salento, Italy
Céline Bellehumeur, Nova, Canada
Denis Rodrigue, Laval University, Canada
G10. Reactive Processing (S10)
Symposium Organizers
Guo-Hua Hu, University of Lorraine, France
Costas Tzoganakis, University of Waterloo, Canada
G11. Additive Manufacturing (3D-Printing) (S11)
Symposium Organizers
Daniel Therriault, Polytechnique Montréal, Canada
Jeng-Ywan Jeng, National Taiwan University of Science and Technology, Taiwan
Jérémie Soulestin, Institut Mines Télécom Lille Douai, France
Hesheng Xia, Sichuan University, China
G12. Biopolymers and Processes/Biomedical (S12)
Symposium Organizers
Nick Virgilio, Polytechnique Montréal, Canada
Luc Avérous, Université de Strasbourg, France
S.J. Liu, Chang Gung University, Taiwan
Roberto Pantani, University of Salerno, Italy
Khalid Lamnawar, INSA Lyon, France
SPECIAL SYMPOSIA
S1. Polymer Composites for Aeronautics and Aerospace (S13)
Symposium Organizers
Martine Dubé, École de Technologie Supérieure, Canada
Rachid Boukhili, Polytechnique Montréal, Canada
Behnam Ashrafi, National Research Council Canada, Aerospace Research Center, Canada
Marie-Josée Potvin, Canadian Space Agency, Canada
S2. Recycling and Sustainable Polymers (S14)
Symposium Organizers
Denis Rodrigue, Laval University, Canada
Ruben Gonzalez Nunez, Universidad de Guadalajara, Mexico
Abdelhadi Sahnoune, ExxonMobil Chemical Company, USA
Clemens Holzer, Montanuniversität Leoben, Austria
S3. Flexible Electronic Polymers and Processes (S15)
Symposium Organizers
Mukerrem Cakmak, University of Akron, USA
Margaret Sobkowicz, University of Massachussets Lowell, USA
Fabio Cicoira, Polytechnique Montréal, Canada
Zoubeida Ounaies, PennState University, USA
S4. Honorary Symposium for Pierre Carreau, Musa Kamal and John Vlachopoulos: More than 150 years of Rheology and Polymer Processing (S16)
Symposium Organizers
Pierre Lafleur, Polytechnique Montréal, Canada
Jean-François Agassant, Mines ParisTech, France
Abderrahim Maazouz, INSA Lyon, France
Samuel Kenig, Shenkar College, Israel
Marianna Kontopoulou, Queens University, Canada
S5. Research Center for High Performance Polymer and Composite Systems, CREPEC Students Colloquium (S17)
Symposium Organizers
Frej Mighri, Laval University, Canada
Said Elkoun, Sherbrooke University, Canada
Plenary and Industrial Keynote Speakers
- Basil Favis, Polytechnique Montreal (Canada) - Plenary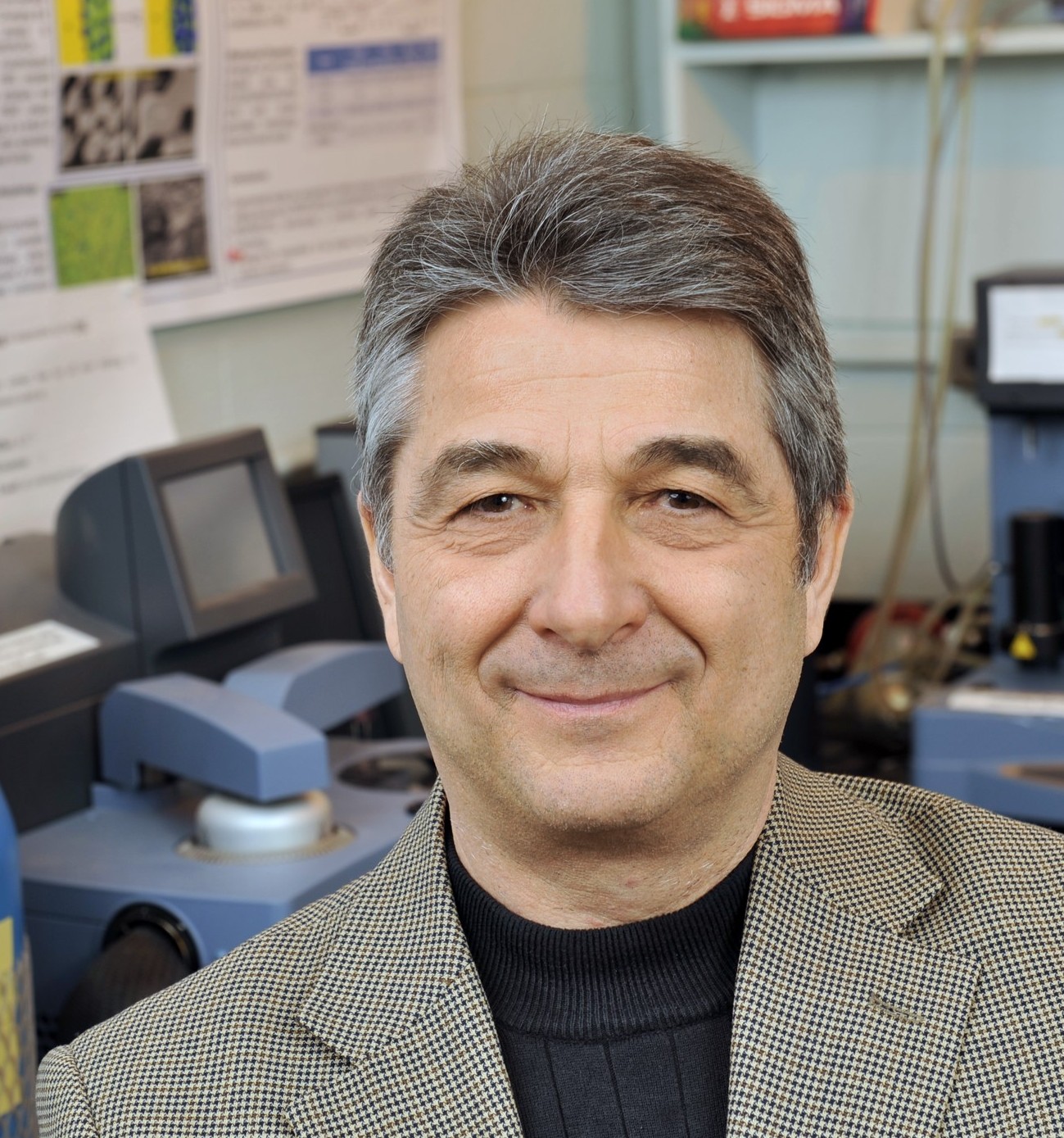 Basil Favis has been a professor in the Department of Chemical Engineering of the École Polytechnique de Montréal since 1990. He is the author or co-author of more than 200 scientific papers in the field of multiphase polymer systems and is one of the most highly cited scientists in the field of polymer blends. His work emphasizes the study of heterophasic biopolymer mixtures with highly sophisticated morphologies and interfaces at both the nano and micro level. A number of novel high performance applications such as sustainable plastics containing large quantities of renewable materials, porous biopolymers for drug delivery and tissue engineering, conductive blends and a novel approach to polymer recycling have resulted from the work of his group. He holds 18 patents and patent applications based on these technology platforms. In 1995 Basil D. Favis won the Syncrude Canada Innovation Award of the Canadian Society for Chemical Engineering for distinguished contributions in chemical engineering. He is a Fellow of the Society of Plastics Engineers, a Fellow of the Chemical Institute of Canada, a past-chairman of the Macromolecular Science and Engineering Division of the Chemical Institute of Canada, and in 1997-1998 was Invited Professor at the Université de Strasbourg. He is a two-time recipient of the Best Teaching Award in the Department of Chemical Engineering. From May 2012 to January 2020, Basil D. Favis was the Director of CREPEC (Center on High Performance Polymer and Composite Systems). This strategic cluster groups together some 60 professors and researchers from 8 different university institutions and 5 colleges in Quebec.
- Pierre Sarazin, PolyExpert (Canada) - Industrial Keynote

Holder of a Ph.D in Chemical Engineering from Polytechnique Montreal, Dr. Sarazin is currently VP R&D and Sustainability at PolyExpert Inc., a blow film manufacturer based in Laval, Quebec, Canada.
Over the last 20 years, his activities have been an ever-going exploration of novel sustainable designs for plastic products, through the development of polymer blends, compounds, and film structures.
Since 2018, his passion and efforts have been to promote advances in sustainable flexible packaging and plastic circularity. Knowledge and proven facts have made him a true advocate of flexible packaging's utility in fighting climate change. He never misses an opportunity to argue (peacefully!) with those who denigrate plastics.
- Rajen Patel, Dow Chemicals (USA) - Industrial Keynote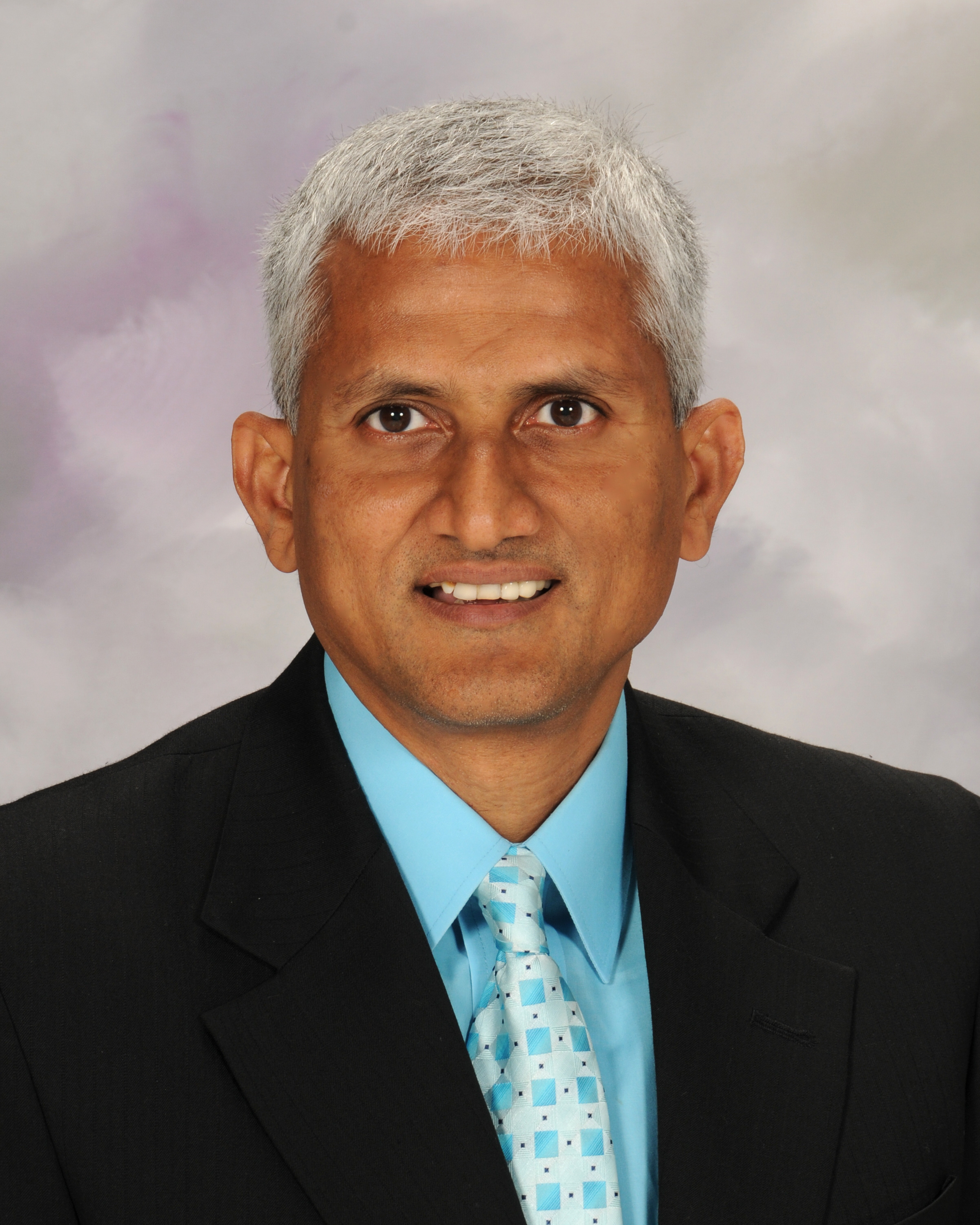 Dr. Rajen Patel joined Polyolefins R&D of the Dow chemical company in June 1991 in the materials science group and transferred to Polyolefins Technical Service and Development (TS&D) group of the Dow chemical company in November 2007.  He has researched extensively on materials science and applications development of single-site (metallocene) catalyzed Polyolefins.  He has co-authored 23 technical peer reviewed journal publications, more than 40 articles in conference proceedings and 9 book or encyclopedia chapters.  He is also a co-inventor of 58 granted US patents. 
In 2009, he was elected as Fellow of Society of Plastics Engineers (SPE) and received prestigious SPE Research and Engineering Technology award in 2018. He is the recipient of two Dow Inventor of the Year Awards and The Dow Excellence in Science Award.
Rajen Patel obtained M.S. in 1987 and Ph.D. in 1991, both in Polymer Science & Engineering from the University of Tennessee, Knoxville.  Currently, he is a senior Fellow in Dow's Packaging and Specialty Plastics business R&D.
- Marie-Josée Potvin, Canadian Space Agency (Canada) - Plenary

Dr. Marie-Josée Potvin holds a bachelor degree in Physics Engineering from Polytechnique Montréal, a master degree in Mechanical Engineering from Queen's University, and a Ph.D. in Mechanical Engineering from McGill University. Dr. Potvin's work for the past 15 years has been concentrating on the use of composite materials for space applications and lunar applications.
- Isabelle Paris, Bombardier (Canada) - Industrial Keynote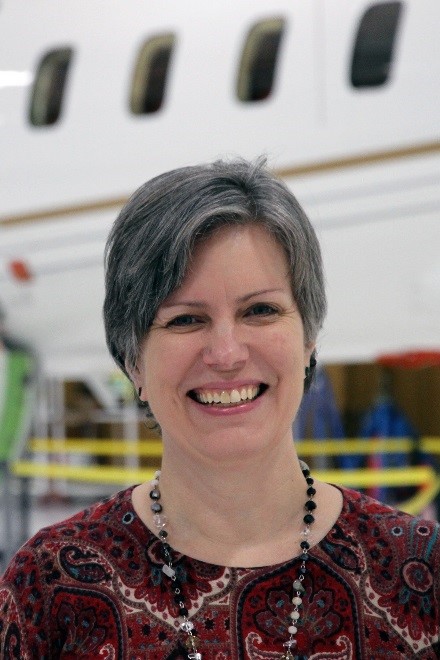 As a Principal Engineering Specialist and Transport Canada DAD (Design Approval Designee), Isabelle Paris leads composite structures development and certification and supports production and customer service teams for business aircrafts at Bombardier Aviation. After receiving her Ph.D. in 1998 from The University of British Columbia, she performed postdoctoral studies at NASA Langley Research Center, in the field of durability and damage tolerance testing and simulation for composite structures, before joining Bombardier in 2007. She is an active member of the Composites Materials Handbook (CMH-17) and of the International Conference on Composite Materials (ICCM) executive council.
- Hidemitsu Furukawa, Yamagata University (Japan) - Plenary

Furukawa Hidemitsu completed his Ph.D. in Physics in the Department of Physics, Tokyo Institute of Technology in 1996. After this, he worked as an assistant professor in Tokyo Institute of Technology and Tokyo University of Agriculture and Technology, an associate professor in Hokkaido University, and in April 2009 he was appointed associate professor in the Department of Mechanical Systems Engineering at the Graduate School of Science and Engineering, Yamagata University, where he set up the Soft & Wet Matter Engineering Laboratory (SWEL). He was promoted to professor in 2012. In June 2013, he founded the Yamagata University Life-3D Printing Innovation Center (LPIC). and became the chair of the Center. In November 2017, he co-founded the university venture D-light Matter Inc. and became a special technical advisor. In April 2018, he established the YAWARAKA 3D Co-Creation Consortium and became its president. He is also a member of the Engineering Academy of Japan and a member, a fellow of the Japan Society of Mechanical Engineers, a board member of the Society of Polymer Science, and a director of the Japanese Society of Ophthalmology, and a co-chair of the Japan America Frontiers of Engineering (JAFOE) 2018 and 2021.
- Gilles Desharnais, Axis Prototypes (Canada) - Industrial Keynote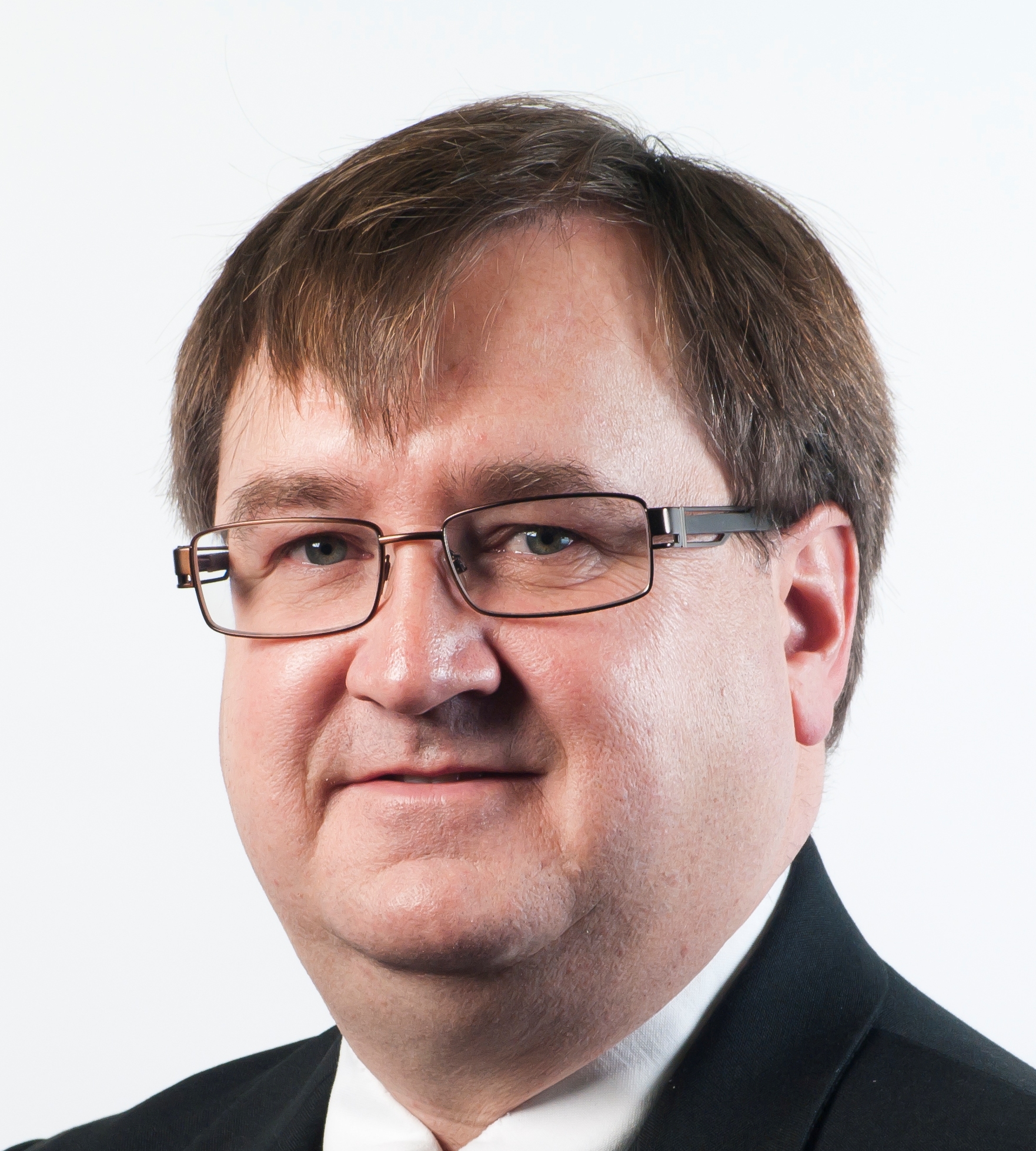 As a business executive with a broad perspective on technology and finances, Gilles Desharnais has been involved in emerging technologies and financing for more than 20 years. Prior to launching Axis Prototypes, a service bureau in the emerging domain of 3D Printing, he was Vice-President – Corporate Development of the Société de Développement du Magnésium (SDM), a special purpose investment fund of $45 Million dollars. He was responsible for mergers and acquisitions, technology direction, business development and corporate financing.
Gilles has held a number of positions in the financing and technology domains, including Vice-President and General Manager of Innovitech, a consulting company specialized emerging technologies. Innovitech is a leader in Quebec to support the development and operations of consortia such as CRIAQ, CARIC, GRDN and MEDTEQ.
Prior to joining Innovitech, he was Product Manager within the Bell Canada family for a portfolio of business communication products.
Gilles is an Electrical Engineer and MBA from Concordia University.
- Zoubeida Ouaneis, Penn State (USA) - Plenary

Zoubeida Ounaies is a professor of mechanical engineering and director of the Convergence Center for Living Multifunctional Material Systems (LiMC2) at the Pennsylvania State University. She joined Penn State in January 2011 as an associate professor with the Dorothy Quiggle Career Development Professorship in Mechanical Engineering. Prior to that, she was an associate professor of Aerospace Engineering and Material Science and Engineering at Texas A&M University (2005-2010). Her research focuses on the design and development of responsive polymer-based materials with unique combinations of mechanical, electrical, magnetic, and coupled properties. At Penn State, she established the Electroactive Materials Characterization Laboratory (EMCLab), where her students and she focus on advancing the application of smart materials in energy storage, energy conversion and energy harvesting. She is associate editor of the Journal of Intelligent Materials Systems and Structures and the Smart Materials and Structures Journal, and a fellow of ASME and SPIE.
- Liyu Sun, University of Connecticut (USA) - Morand Lambla Award 2020 Plenary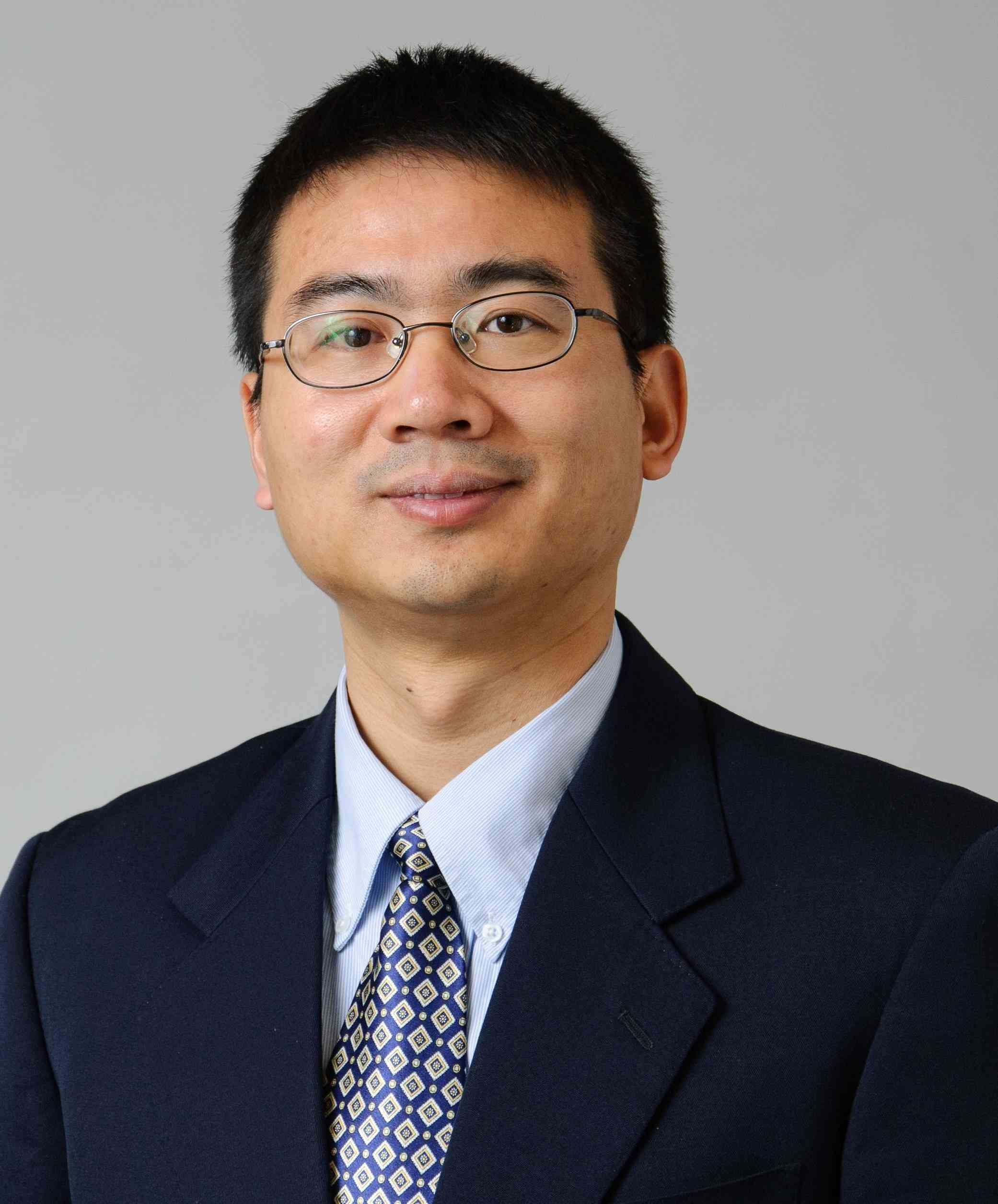 Dr. Luyi Sun is a professor in the Department of Chemical and Biomolecular Engineering and Polymer Program, Institute of Materials Science at the University of Connecticut. Luyi's current research focuses on the design and synthesis of polymer-based hybrids for various applications, with a focus on microstructure control via novel processing. Luyi has published more than two hundred fifty (250) peer-reviewed journal articles. He holds twenty two (22) US patents and over forty (40) foreign patents. Many of his patents have been licensed or commercialized. The scientific results by Luyi's group have been reported by major media including Chemical & Engineering News of the American Chemical Society, Plastics Engineering magazine of the Society of Plastics Engineers (SPE), New Scientist, Smithsonian Magazine, Yahoo, MSN, etc.
- Ernesto Di Maio, University of Naples Federico II (Italy) - Morand Lambla Award 2021 Plenary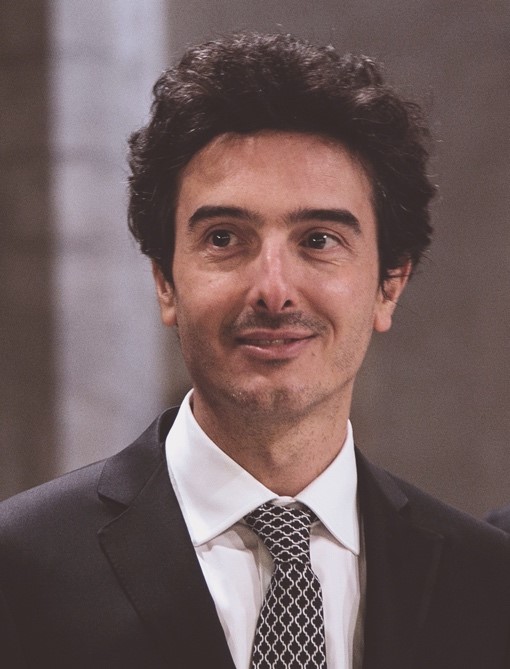 Dr. Ernesto Di Maio received his M.S. and Ph.D. in Materials Engineering from the University of Naples Federico II (Italy), where he is Associate Professor in the Department of Chemical, Materials and Manufacturing Engineering. His research focuses on the processing and modeling of thermoplastic and thermosetting foams and on the physical properties of polymer/gas solutions relevant to foaming. He is the Director of the FoamLab, the Foaming Laboratory of the University of Naples, where new characterization and processing tools are developed to gain new understanding and to design new foamed materials and products.
Dr. Di Maio has published 100 papers on ISI Journals, 1 Book, 14 Book Chapters, has filed 14 patents, contributed with 20 invited or keynote lectures and with 200 papers at international conferences. His papers have been cited 3400 times with an H-index of 33.
He is Associate Editor of the Journal of Cellular Plastics, SAGE Publishing Inc., Member of the Editorial Board of Cellular Polymers, SAGE Publishing Inc. and Member of the Editorial Board of the Journal of Supercritical Fluids, Elsevier B.V.
He founded two spin-off companies on a patented material for eco-building in 2009 and on a patented technology for achieving multi-graded polymeric foams in 2018.
- Qingkai Meng, Groupe Lavergne (Canada) - Industrial Keynote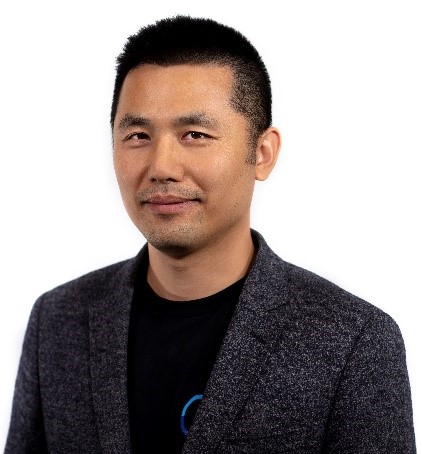 Qingkai Meng is the research & development director of Lavergne Groupe which is a private owned company with headquarter located in Montreal. As director of research & development, Qingkai is leading the applied research, compound formulation development, application development, and client technical support.
Prior to joining Lavergne Groupe in August 2014, Qingkai worked as research associate at Case Western Reserve University under the supervision of Prof. Ica Manas-Zloczower in the department of Macromolecular Science & Engineering from January 2013 to August 2014; the main research topics were synthesis and modification of cellulose nanowhiskers used as bio-based fillers in epoxy resins and development of epoxy composites reinforced by cellulose nanowhiskers and carbon nanotubes for wind turbine blade application.
Previous to his work at Case Western Reserve University, Qingkai spent 2 years doing postdoctoral research at Polytechnique de Montreal under the supervision of Prof. Pierre Carreau and Prof. Marie-Claud Heuzey with focus on biopolymer/clay nanocomposite films and chitosan and chitosan-based polymer blends.
Qingkai earned a PhD in Chemical Engineering from Tulane University in the United States in 2010, and a Bachelor of Engineering degree in polymer science and engineering from Tongji University of China in 2007.
- Anil Bhowmick, University of Houston (USA) - Innovation Award 2021 Plenary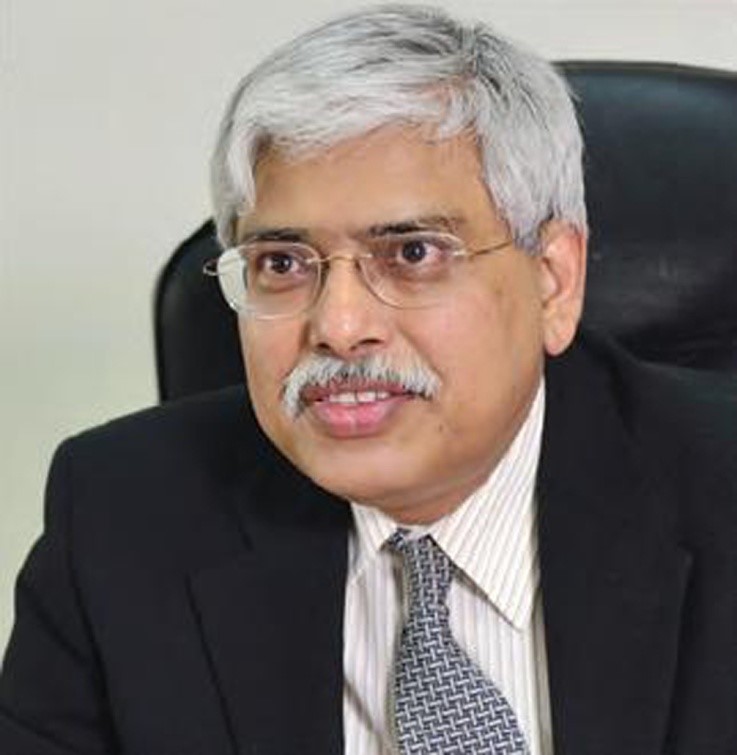 Professor Anil K. Bhowmick is currently a Research Professor at the Department of Chemical and Biomolecular Engineering at the University of Houston and a former Professor of Eminence, IIT Kharagpur, India. He was previously associated with the University of Akron, Ohio, USA, London School of Polymer Technology, London and Tokyo Institute of Technology, Japan. His main research interests are: Nanocomposites, Polymer Processing, Thermoplastic Elastomers and Polymer blends, Failure and Degradation of Polymers, Sustainable Materials, Adhesion and Adhesives, Polymer Modification, and Polymer Products Technology. He has more than six hundred peer reviewed international publications in these fields, 35 book chapters and seven books. He was the 2002 winner of the Chemistry of Thermoplastic Elastomers award, the 1997 winner of the George Stafford Whitby award of the Rubber Division, American Chemical Society, 2019 SPE Fred E. Schwab Education Award of the Society of Plastics Engineers for innovative research and teaching, and 2001 K.M. Philip award of the All India Rubber Industries Association for outstanding contribution to the growth and development of rubber industries in India. He was also awarded TrilaTyre Times award 2019, Distinguished alumnus award 2020, NOCIL award 1991, JSPS award 1990, Commonwealth award 1990, MRF award 1989, Stanton- Redcroft ITAS award 1989, etc. He is on the Editorial Board of Journal of Applied Polymer Science (USA), Journal of Materials Science (USA), Polymers and Polymer Composites (UK), Rubber Chemistry and Technology (USA), Polymers for Advanced Technology (Europe), Nano-Micro Letters (UK), Processes (Germany), Journal of Rubber Research (Malaysia) and Natural Rubber Research (India). He holds twenty one patents, including three US, three Japanese and one German patents. He has guided forty nine Ph.D. students and many Batcheler's and Master's students. A few students are presently working for Ph.D. under his guidance. He is a Fellow of Indian National Academy of Engineering, Indian National Science Academy and W.B. Academy of Science and Technology. He was a INAE Chair Professor in India and the Founder Director, Indian Institute of Technology Patna.
- Mohamad Arjmand, University of British Columbia (Canada) - Early Career Award 2021 Keynote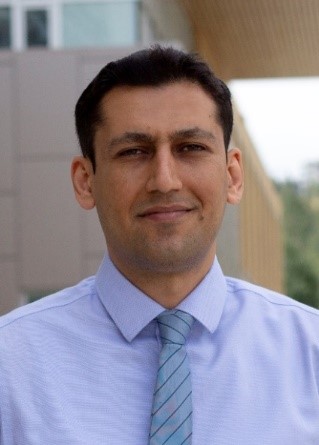 Dr. Arjmand is recognized as a leading and award-winning researcher in the field of nanotechnology and polymer engineering. After obtaining his PhD from the University of Calgary in Chemical (Polymer) Engineering in 2014, he carried out Postdoctoral Fellowships at the University of Calgary (2014-2017) and the University of Toronto (2017-2018). He was also a Guest Researcher at the Leibniz Institute for Polymer Research in Dresden, Germany (July-August 2015). In July 2018, he began a tenure-track Assistant Professor position at UBC's Okanagan campus (UBCO) and since April 2019, he has held a Canada Research Chair in "Advanced Materials and Polymer Engineering", which is the only one in the UBCO's School of Engineering. Of note, the Canada Research Chairs Program invests $298 million per year to attract and retain some of the world's most accomplished and promising minds in engineering and the natural sciences, health sciences, humanities, and social sciences.
Although he is early in his career, his research achievements have been significant: the outcomes of his studies have been translated into 1 book, 1 book chapter, 125 journal papers, including 3 journal featured cover photos, 3 filed patents, 91 conference proceedings/abstracts/presentations (including 4 invited talks), and 19 reports for the Canadian government sectors and industry. The quality of his papers is reflected in his Google scholar citations of 3560 and H-index of 30 (Sep 2021), which is notable compared to his peers in the field. His papers are published in prestigious journals of the field, such as Coordination Chemistry Reviews, Small, Chemical Engineering Journal, ACS Applied Materials and Interfaces, Composites Part B: Engineering, Macromolecules, Composites Science and Technology, and Carbon. Of note, he has published over 80 journal papers since joining UBCO in July 2018, with many more publications underway.
Dr. Arjmand directs UBCO's Nanomaterials and Polymer Nanocomposites Laboratory (NPNL), which is currently hosting 16 highly qualified personnel (HQP), all including 3 PDF, 8 PhD, 3 MASc, 1 research technician, and 1 undergrad research assistant (RA), and more hiring is underway. NPNL also has 16 alumni, including 4 PDF, 2 MASc, 3 visiting PhD, 2 research technicians, 1 MEng, and 4 undergrad RA. Dr. Arjmand has been highly successful in securing significant funding (over $5.2 million) during his time at UBC, allowing him to establish a vibrant research group and well-equipped lab featuring state-of-the-art nanomaterials synthesis, polymer processing, and materials characterization facilities.
- Jeremy Mehlem, Michelin (USA) - Industrial Keynote

Jeremy Mehlem received his undergraduate degree in Materials Science and Engineering from The University of Arizona.  He received his Ph.D. in Materials Science Engineering (Polymer emphasis) from The University of Florida. Jeremy began his career at Michelin Americas Research Center (MARC) in 2000. The early part of his career was spent developing rubber compounds for commercial truck tires and managing Michelin's internal rubber technology training programs. In 2013, Jeremy expatriated to Clermont-Ferrand, France where he spent three years working at Michelin's European Research and Development Center. While there, he was responsible for first evaluations of experimental concept elastomers in tires. Upon his return to MARC, Jeremy assumed the post of Senior Principal Materials Research Engineer responsible for the development of new nano-materials for Rubber and Tire Applications. 
- Amar Mohanty, University of Guelph (Canada) - Innovation Award 2020 Plenary

Prof. Amar Mohanty is a Distinguished Research Chair in Sustainable Biomaterials at the Ontario Agriculture College and the Director of the Bioproducts Discovery and Development Centre. He is a Professor in the Department of Plant Agriculture and School of Engineering at the University of Guelph, Ontario, Canada. Dr. Mohanty is the Editor-in-Chief of Sustainable Composites @ Composites Part C - Open Access. He is one of the most cited researchers worldwide, with Google Scholar citations of 41, 469. He has more than 800 publications to his credit, including 426 peer-reviewed journal papers and 68 Patents awarded/applied. He has received many awards, the most recent being the prestigious Miroslaw Romanowski Medal of 2021 from the Royal Society of Canada. He also received the Synergy Award for Innovation from Natural Sciences and Engineering Research Council of Canada (NSERC), Andrew Chase Forest Products Division Award from the American Institute of Chemical Engineers (AIChE) and the Lifetime Achievement Award from the BioEnvironmental Polymer Society (BEPS), USA. Prof. Mohanty is a Fellow of the Royal Society of Canada, the American Institute of Chemical Engineers, the Royal Society of Chemistry (UK) and the Society of Plastic Engineers. He is a pioneer in advanced biomaterial research with lifelong dedication to developing sustainable materials to reduce the environmental impacts of plastics. His vision in circular economy and innovation in bioproducts for mitigating climate change has catalyzed groundbreaking discoveries.
- Reza Mohammad Nofar, Istambul Technical University (Turkey) - Early Career Award 2020 Keynote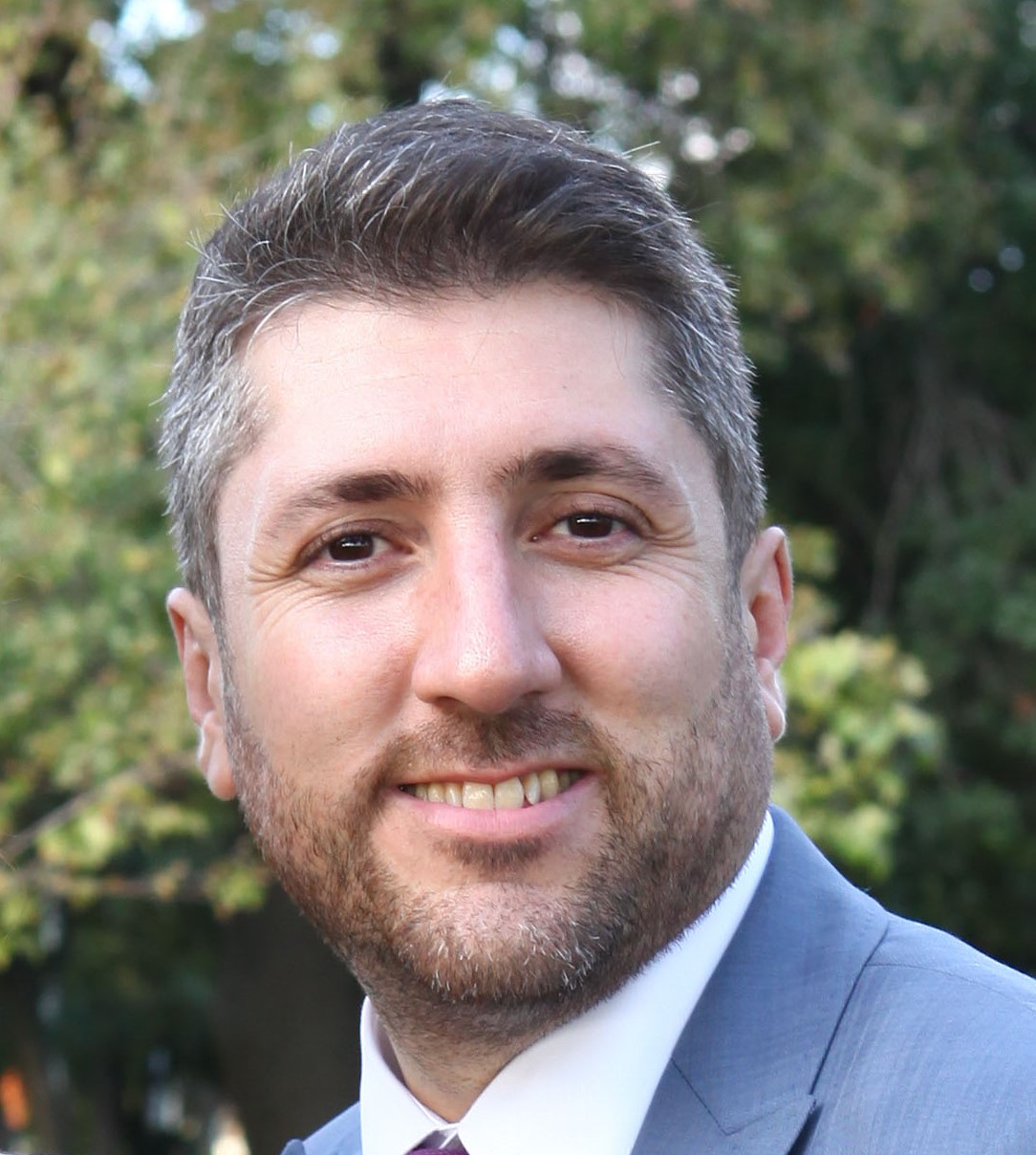 M. Reza Nofar is an Associate Professor at the Metallurgical and Materials Engineering Department at Istanbul Technical University, Istanbul, Turkey. He obtained his BSc in Materials Science and Engineering from Sharif University of Technology (Tehran-Iran) in 2005 and received his MSc and PhD from Concordia University (Montreal, Canada) and University of Toronto (Toronto, Canada), respectively, in 2008 and 2013 both in Mechanical Engineering. Prof. Reza Nofar has been the recipient of several international and national awards and scholarships. He was awarded Turkey's 2017 Young Scientist Award for his achievements in advanced biopolymeric microcellular systems. Dr. Nofar's research interests are polymer processing and rheology, biopolymers and polylactide, polymer blends and nanocomposites, and microcellular polymer foams. Dr. Nofar is the author of two books published by Elsevier that are entitled "Polylactide Foams" and "Multiphase Polylactide Blends". He has also contributed his research output as 3 book chapters, 3 patents, over 70 journal articles, and 80 conference papers.
Keynote Speakers

Keynotes of Monday, September 27
- Petra Poetschke (Germany)
- Abderrahim Maazouz (France),
- Kentaro Taki (Japan)
- Ernesto Di Maio (Italy)
- Sadhan Jana (USA)
- Erik Steinmetz (USA)
- Florian Bruening (Germany)
- Takeshi Kikutani (Japan)
- Samuel Kenig (Israel)
- Bruno Vergnes (France)
- Nick Virgilio (Canada)
- Chris Scott (USA)
- Suprakas Ray (South Africa)
- Alain Guinault (France)
- Giuseppe Titomanlio (Italy)
- Prasong Wattanachai (Japan)
- Khalid Lamnawar (France)
- Patrick C. Lee (Canada)
- Jean-François Agassant (France)
- Antonio Greco (Italy)
Keynotes of Tuesday, September 28
- Volker Altstädt (Germany)
- Hiroshi Ito (Japan)
- Jose Covas (Portugal)
- Phil Coates (United Kingdom)
- Takashi Taniguchi (Japan)
- Chul B. Park (Canada)
- Ica Manas-Zloczower (USA)
- Andrew Hrymak (Canada)
- U.T. Sundararaj (Canada)
- Amir Ameli (USA)
- Yvonne Spoerer (Germany)
- John Vlachopoulos (Canada)
- Evan Mitsoulis (Greece)
- Claudia Leimhofer (Austria)
- Paula Moldenaers (Belgium)
- Sadhan Jana (USA)
- Camilio Cruz (Germany)
Keynotes of Wednesday, September 29
- Nicole Demarquette (Canada)
- Rudolf Hufenus (Switzerland)
- Barros Lucivan (USA)
- Daniel Therriault (Canada)
- Ashok Misra (India)
- Layla Gripon (France)
- Véronique Bounor-Légaré (France)
- Edward Archer (United Kingdom)
- Masayuki Yamaguchi (Japan)
- Carol Barry (USA)
- Joao Maia (USA)
- Reza Salehiyan (South Africa)
- Marianna Kontopoulou (Canada)
- Reinhard Fechter (Germany)
Accompanying Person Program
Here is below a list of different organized tours you can find in Montréal or around.
Please note that we are not responsible in case of any problems happening during these tours.