PHILIPPE A. TANGUY, ING., PH.D.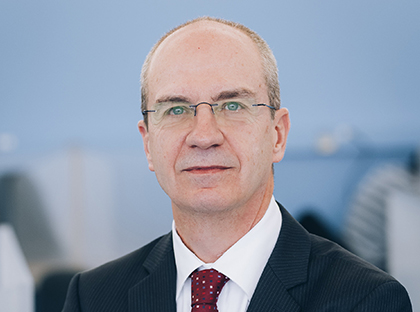 Philippe A. Tanguy has been President of Polytechnique Montréal since January 8, 2018.
Mr. Tanguy holds a doctoral degree in applied physics from Université Paris Diderot and a PhD in chemical engineering from Université Laval. He was a professor of chemical engineering for 25 years, including two years of teaching at Dalhousie University in Halifax, eight years at Université Laval in Québec City, and 15 years within Polytechnique Montréal's Department of Chemical Engineering, where he also held two research chairs.
For nine years, he served in a senior management position with Total SA in France and Germany, where he was resposible for scientific affairs and partnerships. One of his realized tasks was  the transformation of the existing energy system into an energy mix based on renewable sources.
Throughout his career, Mr. Tanguy has been closely involved with engineering, including as an organizer of the 8th World Conference of Chemical Engineering in Montréal, and a member of the Executive Committee of the Société Française du Génie des Procédés. He is also Chairman of the World Chemical Engineering Council, having sat on its Executive Committee since 2004.
Mr. Tanguy is the author of more than 300 articles published in scientific journals, as well as seminar and conference proceedings. He has also served on the editorial boards of several renowned scientific journals.
Mr. Tanguy has a very clear vision of the contribution that Polytechnique Montréal can make to Québec society and of the nature of its international visibility and influence. His mandate as Polytechnique Montréal's President is grounded in his international experience, and is informed by creativity, agility, and collaboration.
Contact Us