International Students
Family Medical Coverage & Dental Insurance
International Students
Family Medical Coverage & Dental Insurance
Family Medical Coverage & Dental Insurance
FAMILY MEDICAL COVERAGE
Polytechnique Montréal's student health insurance does not include family coverage. As such, students who come to Canada with family members (spouse ou children) and that have family coverage in your name that covers their family members can opt-out of the mandatory Polytechnique health insurance. To do so, they must provide proof at the Registrar's Office (local A-201). The family medical coverage must be at least equivalent to Polytechnque's mandatory insurance plan in order for a student to opt-out.
Examples of insurance companies that can provide family coverage:
Polytechnique does not recommend specific companies and does not guarantee the quality of products and services provided by insurance companies. It is the student's responsibility to compare coverages before making a request to opt-out of Polytechnique's insurance.
Here are useful websites to identify private insurance provides:
You may keep Polytechnique's mandatory insurance for yourself and purchase the visitor insurance for dependents available through Desjardins. More information is available in this leaflet (.pdf).
Supplementary dental insurance
Polytechnique Montréal's student associations offer dental and health care through the Québec Student Health Alliance (ASEQ). The plan is available to all students, with the exception of exchange students.
ASEQ insurance premiums are automatically billed to your student account (second payment); note however, that joining the ASEQ plan is optional.
There is an opt-out period at the start of each academic year. Ensure you opt-out during this period if you do not want ASEQ insurance, otherwise, you will be automatically be billed. To opt-out, select your student association from the drop-down menu on the ASEQ website, and follow the instructions that appear when you click on the "Change of Coverage and Opt-Out" box, on the lower right-hand side menu.
Medical and Dental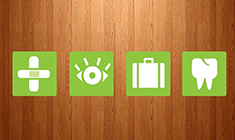 École Polytechnique's student associations offer dental care through the Québec Student Health Alliance (ASEQ). The plan is available to all students, with the exception of exchange students. (In french only)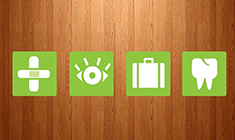 Medical and Dental
École Polytechnique's student associations offer dental care through the Québec Student Health Alliance (ASEQ). The plan is available to all students, with the exception of exchange students. (In french only)
Medical and Dental
École Polytechnique's student associations offer dental care through the Québec Student Health Alliance (ASEQ). The plan is available to all students, with the exception of exchange students. (In french only)